Updated:
18 January 2015
Bespoke Laser Cutting & Engraving Services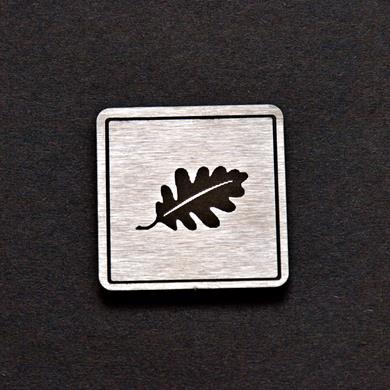 Laser Marking Metal
There is a misconception that that CO2 laser engraving machines can engrave or etch metal. This idea is more than a little misleading and does not really give the true picture.
The correct term should be Metal Marking or Laser Marking.
Metals are laser marked by first applying

Cermark

, a heat reactive compound, to the surface. The laser beam then fuses the marking compound with the metal, leaving behind a dark mark that does not rub off and is resistant to chemicals such as cleaners, acids and solvents, UV exposure, abrasion and extreme temperature. The areas of the compound that have not been heated by the laser are washed off with water.
Using this process, steel, stainless steel, aluminum, anodised aluminium and other metals are marked with minimal impact. This unique method of marking produces a permanent, high contrast and high resolution mark which is ideal for a company logo, manufacturers plate, instructions, or decorative design. The currently available colours that have been developed for laser marking metal are black, pearl white and bright copper. Application is by paste, emulsion, aerosol and self-adhesive tape. This process can also be applied to ceramics, where a glazed item can be marked without damaging the glaze.
What sort of images or graphics are suitable for this laser marking process?
Because the process produces a dark mark, the artwork should be of very high contrast monochrome or line art. Traditional pen and ink type graphics work well.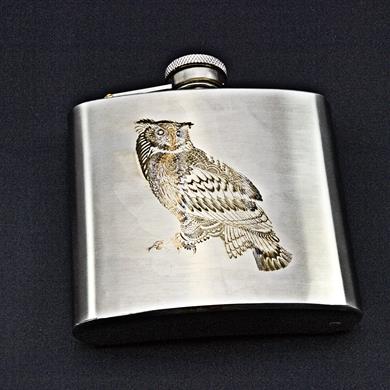 Direct Metal Marking
Direct marking is also possible on certain metals, mostly steels, and takes advantage of the metals' properties of changing colour at different temperatures. It will only work on material that is thin enough to allow the heat to penetrate deep into the metal and so produce natural colour changes ranging from light brown through to dark blue. The image to the right has been directly marked in this way and shows a little of the changes in colour and tone that can be achieved. While this method is not as predictable as the Cermark process, it can produce stunning effects with suitable graphics, material and patience. Items made from fairly thin stainless steel can be particularly suitable. In some circumstances, given a suitable image, copper can produce interesting artistic results. Due to greater conductance of copper, the results will tend be more in the form of a 'colour wash' as opposed to the detail that can be produced on steels.
For more information, advice or to discuss your project ideas, please contact us
here